Shane Van Boening, the world-renowned pool player from the United States, has become a living legend in the world of cue sports. With his incredible talent, drive, and determination, Shane has amassed an impressive fortune in his career.
But what exactly is his net worth, and how did he build it? In this captivating blog post, we'll delve into the life and success of Shane Van Boening, exploring his journey to the top and how he has managed to secure a place among the wealthiest pool players in the world.
The Early Days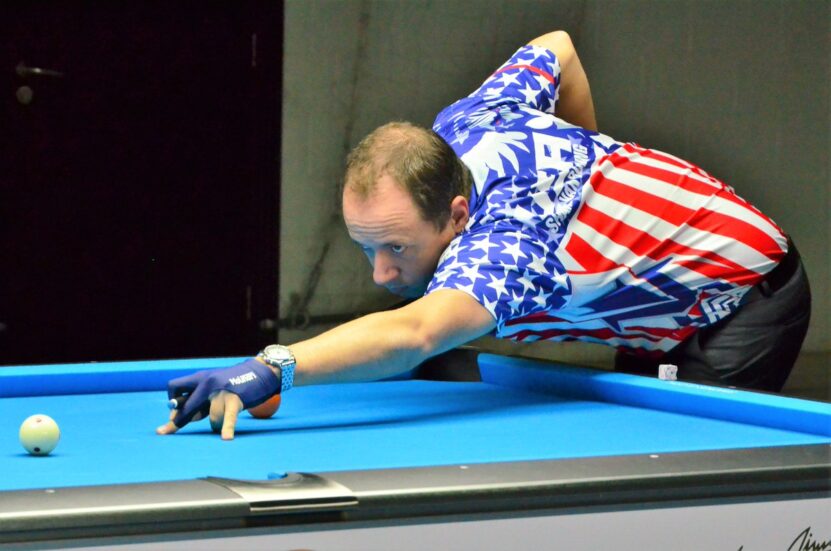 Born on October 14, 1983, in Rapid City, South Dakota, Shane Van Boening grew up in a family with a deep love for cue sports. His grandfather, Gary Bloomberg, was a skilled pool player, and his mother, Timi Bloomberg, competed in the sport as well. Shane's hearing disability made communication a challenge, but his family's support helped him to develop a passion for the pool at a young age.
From an early age, Shane's raw talent was evident. He began competing in local tournaments as a teenager, and his skills quickly attracted attention. In 2003, at the age of 19, he won the Junior National Championship, setting the stage for a successful career in the professional pool.
Turning Pro and the Road to Success
Shane turned pro in 2007, and his career quickly took off. He demonstrated his prowess at the table by winning the U.S. Open 9-Ball Championship, one of the most prestigious events in the world of pool, later that same year. His performance at the U.S. Open established him as a force to be reckoned with and served as a launching pad for his career.
Over the years, Shane has competed in and won numerous events, including the World Pool Masters, the Derby City Classic, and the World Cup of Pool. His success in these high-stakes tournaments has brought him significant prize money, which has been a crucial factor in building his net worth.
In addition to prize money from tournaments, Shane's net worth has been bolstered by sponsorships and endorsements. As one of the top players in the world, he has attracted the attention of major brands in the cue sports industry. Companies such as Predator Cues, Kamui Tips, and Delta-13 Racks have sponsored Shane, providing him with both financial support and top-of-the-line equipment.
The Business of Pool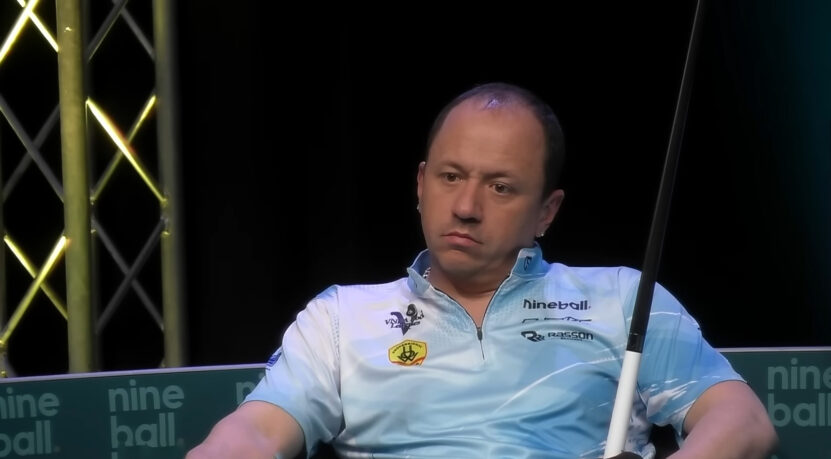 While Shane's talent and competitive success have undoubtedly played a significant role in building his wealth, he has also capitalized on his success by branching out into the business world.
In 2013, he founded Van Boening Cues, a company specializing in custom cue sticks designed and tested by Shane himself. These cues have become popular among both professional and amateur players, generating additional income and further contributing to his net worth.
Shane has also ventured into the world of coaching and training, offering private lessons to aspiring pool players. His expertise and reputation as one of the world's best make him a sought-after instructor, and this additional income stream has helped to further bolster his wealth.
Giving Back to the Community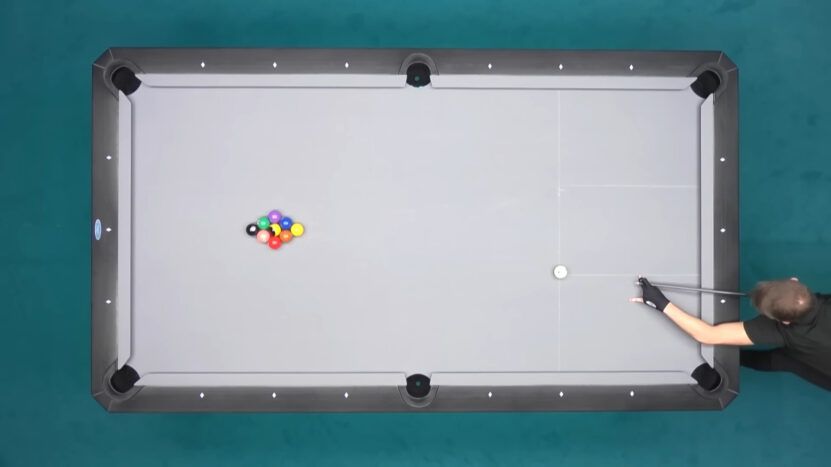 Shane's success hasn't just been about building his own wealth. He has made a point of giving back to the pool community through various charitable endeavors. In 2015, he founded the Shane Van Boening Pool Clinic, a non-profit organization dedicated to providing free pool instruction and mentorship to underprivileged youth.
Through the clinic, Shane has been able to share his love for the sport with the next generation, helping to shape the future of pool and inspire a new wave of talent.
Additionally, Shane has been an active participant in charity tournaments and events, using his influence to raise awareness and funds for causes close to his heart. By leveraging his fame and success, he has made a significant impact on both the pool community and beyond.
Shane Van Boening's Net Worth Revealed
With his impressive track record of tournament victories, sponsorships, endorsements, and business ventures, it's no surprise that Shane Van Boening has accumulated a substantial fortune. While exact figures can be difficult to pin down, estimates place his net worth at around $5 million as of 2023.
This places Shane among the wealthiest professional pool players in the world, a testament to his skill, hard work, and determination. It's also important to note that Shane's net worth is not merely a reflection of his success at the table; it's the result of his ability to capitalize on his talents and create a lasting legacy in the world of cue sports.
The Legacy of Shane Van Boening
Shane Van Boening's rise to the top of the pool world has been nothing short of remarkable. From his humble beginnings in South Dakota to his current status as one of the wealthiest and most successful pool players in the world, Shane's story serves as an inspiration to countless aspiring cue sports enthusiasts.
His journey showcases the power of dedication, hard work, and passion – qualities that have not only helped him amass a considerable net worth but have also allowed him to give back to the community and inspire the next generation of pool players.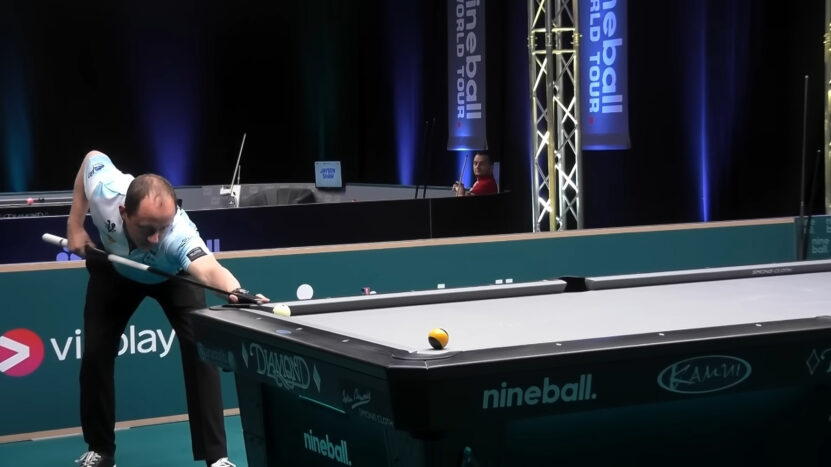 Overcoming Challenges and Redefining Success
While Shane Van Boening's net worth is undeniably impressive, it's essential to remember the personal challenges he has faced and overcome throughout his life. Born with a severe hearing impairment, Shane had to navigate communication obstacles from an early age. Despite this, he refused to let his disability hold him back, instead using it to fuel his determination and drive.
Shane's hearing impairment has, in some ways, even proved to be an advantage at the pool table. His heightened sense of touch and heightened focus on the game have allowed him to excel in a sport where precision and concentration are paramount.
As a result, Shane's success serves as a powerful reminder that perseverance and hard work can overcome even the most challenging circumstances.
The Impact of Shane Van Boening on the Pool World
Shane Van Boening's success has had a profound effect on the pool world, not just in terms of his net worth but also in the way he has inspired others to pursue their passion for the game. His journey has resonated with countless aspiring pool players, who see in him a role model and a source of motivation.
Furthermore, Shane has played a significant role in popularizing pool as a sport, bringing it to the forefront of mainstream consciousness. His success on the international stage has helped to elevate the game's status, making it more attractive to sponsors, broadcasters, and fans alike.
In doing so, he has contributed to the growth and development of the sport, providing opportunities for other talented players to rise through the ranks.
TWO IN A ROW!?

Shane van Boening with two golden breaks in a row, he's now level at 7-7 with Ko Pin Yi!#WorldPoolChampionship pic.twitter.com/TPddAOMcGO

— Matchroom Pool (@MatchroomPool) April 9, 2022
Final Words
Shane Van Boening's net worth is a testament to his incredible skill, entrepreneurial spirit, and commitment to giving back to the pool community. As he continues to compete at the highest level and grow his businesses, there's no doubt that Shane's legacy in the world of cue sports will be remembered for generations to come.